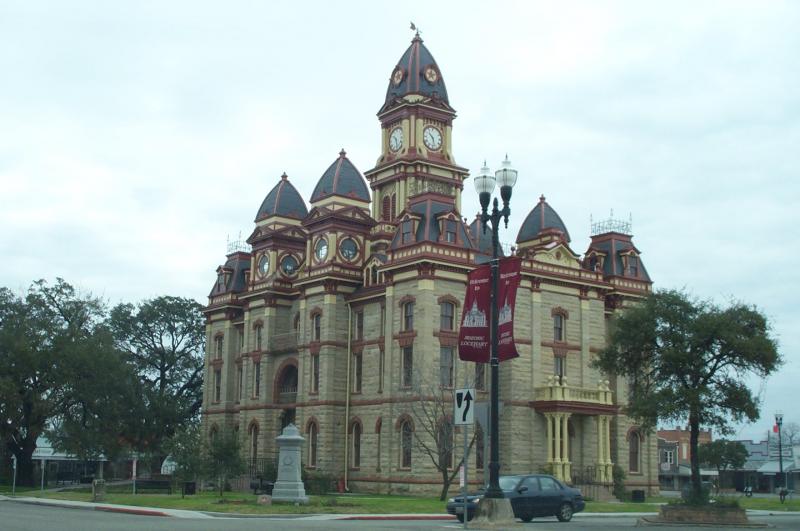 Lockhart, originally known as Plum Creek, was named after Byrd Lockhart who was one of the first surveyors of the town. During the 1870's, Lockhart was the starting place of the famous Chisholm Trail. Today Lockhart is known as the Bar-B-Que Capital of Texas. Located on 183 about 35 miles South of Austin, Lockhart's economy is still heavily based on cattle and farming.
The population of Lockhart is around 12,000 and growing. Lockhart is a family community with close to 75% of the households comprised of families. Events such as the Chisholm Trail Round-Up and Dicken's Christmas on the Square reflect the small town aspects of this community.
Lockhart is home to the oldest continually operating library in Texas, Dr. Eugene Clark Library, built in 1889. In 2001 the building was completely restored to it's full grandeur. Lockhart is the county seat of Caldwell County and most people will recognize the Courthouse that sits in the middle of town.
What makes Lockhart so charming is the beautiful historic homes, many of them over 100 years old. Homes such as The "Cardwell" House, The "Albion" Home, and The "Joseph Masur" Home are registered historical landmarks and give the area a real sense of history and pride. You can visit http://www.lockhart.net/history/toc.html to view more of these beautiful homes.
Lockhart has many pleasant and affordable neighborhoods!